WANTED Official Release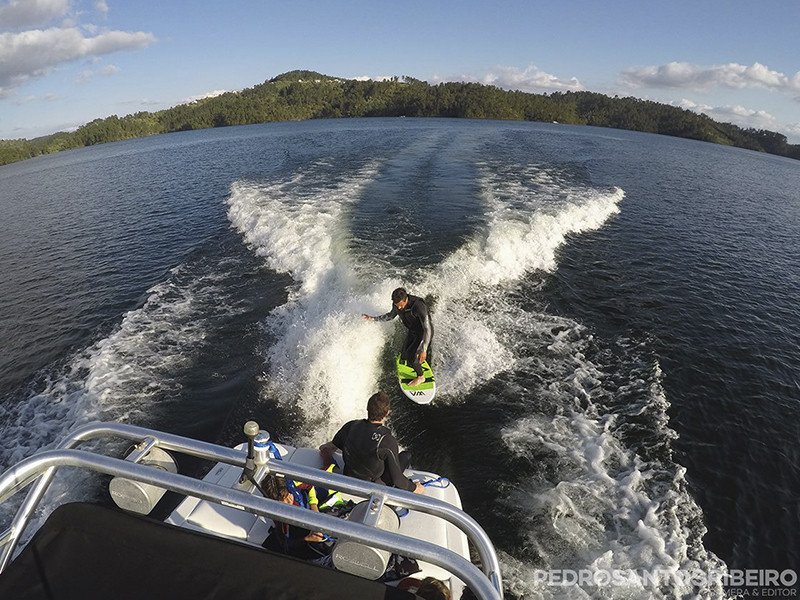 24-05-2016
The new Xhapeland's brand, WANTED, has officially been released in an event that gathered most of the WANTED family in the beautiful landscape of Vale da Menina, Castelo de Bode, Portugal. Throughout a full day of fun, the wakesurf and wakeskim models were put to test by riders of different ages and skills, exceeding the highest expectations.
Shaper Lino Curado, the designer of the models in association with Xhapeland's resident shaper Rui Meneses "Picos", was among the test drivers who've made the most of the experience, alongside skim and wakeskim riders Heytor Torres, Hugo Fox e Cláudia Brum.
The board test was logistically and technically assisted by Wake Villa Wakeboard School, also providing a great opportunity to test the new WANTED stand-up paddleboards (stroll models) in the still waters of Zêzere river.
WANTED is the first and only multisports brand coming to life in the European waveriding scene, seeking to respond to the growing demand for high performance boards from all kinds of water sports lovers. With a unique and diverse DNA, WANTED is now the official Portuguese brand manufactured under Xhapeland's roof, delivering all kinds of waveriding equipment such as surfboards, kitesurfboards, stand-up paddleboards, skimboards, wakesurf boards and wakeskim boards.
Every piece of WANTED equipment is built by highly credentialed Portuguese shapers, using the best materials and machinery available in the market and applying innovative techniques in water board building. By adding this pioneering brand to its list of labels, which includes Chilli, Rusty, Town&Country and JR, Xhapeland reinforces its status as one of the largest and most resourceful surfboard factories in Europe today.
Check this video for the event's highlights!