Chilli Surfboards newest model 'A2' now available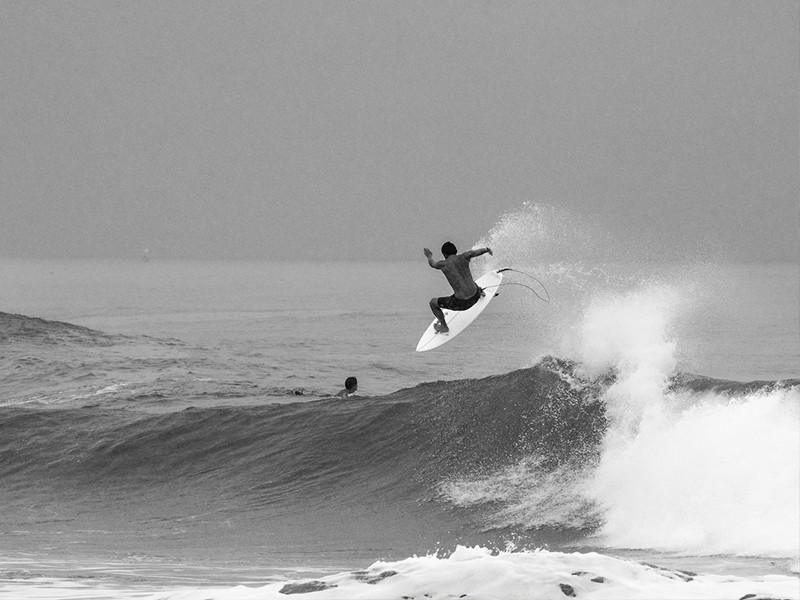 05-04-2018
Introducing the A2, Chilli Surfboards' latest high performance model.
This is an exciting release for Chilli. A board that has been slightly modified over the past year through Chilli's Project Black program. Tried, tested and loved by the team, they had to put a name on it and release to the public. But there's a solid background to this surfboard...
A2 | STARTING FROM 605€
The original cad file was named 'ai8curve.cet', created in 2003 and has been sitting in the archive of James' Macbook. The model back then (named 'a2 curve') was made for many great surfers, but also ridden (and loved) by none other then Andy Irons throughout 2003 e 2004 (his prime). Since then, machines/software/files quickly became outdated with the growth of new software and CNC machines, which have allowed James to resurrect some 'old faithful' files, this being one of them. A few tweaks here and there (a modern day outline, concaves, etc.)... this is how the 'new' A2 was born. Now, the breakdown: The outline is a full smooth curve from nose to tail, no breaks or hips, allowing high performance smooth arch surfing; The rocker is a progressive nose entry (not too flip) with a medium curve centre (front foot area) for speed and a moderate tail kick for performance in the pocket but speed in slow stuff; Medium/low rail, with a bit of foam in the centre line distributed out to the rail just so you can paddle and it has carry but bites when you most need it. An everyday performance shortboard, a must have in your quiver for when there's swell, push in the waves or you just feel like 'givin it some'.
Construction PU / EPS
Fin Setup Thruster / Five Fin
Fin System FCS II / Futures
Tail Type Squash (stock)
Rail Type Low/med
Concave Single concave
Nose rocker Progressive entry
Tail rocker Moderate exit
Glassing 4 oz + 4 0z deck - 4oz bottom w/ innegra
Tail carbon Progressive white + 50 cm twin carbon
Ability Intermediate, advanced
Wave Type Reef break, point break, hollow beach break
Wave Size 1-2m
SIZE / WIDTH / THICKNESS / VOLUME
5'7" - 18 7/16" - 2 1/8" - 22.50 L
5'8" - 18 3/8" - 2 1/8" - 22.90 L
5'8" - 18 1/2" - 2 3/16" - 23.70 L
5'9" - 18 1/2" - 2 1/4" - 24.80 L
5'9" - 18 5/8" - 2 1/4" - 25.00 L
5'10" - 18 5/8" - 2 1/4" - 25.40 L
5'10" - 18 3/4" - 2 5/16" - 26.00 L
5'11" - 18 7/8" - 2 5/16" - 26.70 L
5'11" - 19" - 2 3/8" - 27.50 L
6'0" - 19" - 2 7/16'' - 28.50 L
6'0" - 19 1/8" - 2 1/2" - 29.50 L
6'1" - 19 1/8" - 2 1/2" - 29.70 L
6'1" - 19 1/4" - 2 1/2" - 30.20 L
6'2" - 19 1/4" - 2 9/16" - 31.00 L
6'2" - 19 3/8" - 2 9/16" - 31.70 L
6'3" - 19 3/8" - 2 5/8" - 32.70 L
6'3" - 19 1/2" - 2 5/8" - 33.70 L
6'4" - 19 5/8" - 2 5/8" - 33.70 L
6'4" - 19 3/4" - 2 3/4" - 35.30 L
6'6" - 19 3/4" - 2 3/4" - 36.40 L
6'6" - 19 7/8" - 2 7/8" - 38.20 L