Grom 2: Chilli Surfboards new grom model now available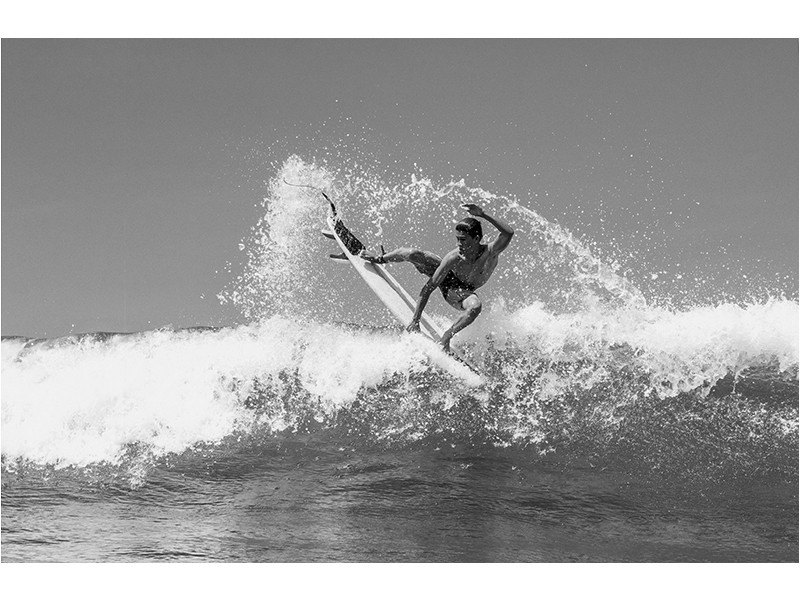 24-05-2018
After tweaking and modifying the Grom Plus throughout 2017, Chilli's super grom Kobi Clements has helped evolve the performance in the brand's latest model, the Grom 2. Chilli wanted to make sure kids are getting what they want in a board, which is speed and maximum fun. This board is for intermediate groms to advanced groms.
GROM 2 | STARTING FROM 605€
» A deep single concave making the board really fast;
» Squash tail allows performance off the back foot;
» Volume under the front foot to help you carry speed through fat sections (suits intermediate groms);
» Thruster set-up for you to use your favourite grom/small sized Futures or FCS 2 fin Templates;
» The rocker is the perfect amount to paddle you into just about any wave;
» The tail area has enough flip to help you rip;
» Progressive tail carbon patches.
Welcome to the pinnacle of grom shredding, the Grom 2.
Construction PU / 50-50 / Twin Tech
Fin Setup Thruster
Fin System FCS II / Futures
Tail Type Squash
Rail Type Medium
Concave Single concave
Glassing Stock (4 oz + 4 oz deck - 4 oz bottom)
Tail Carbon Progressive Black
Ability Intermediate to Advanced
Wave Type Beach break, point break
Wave Size 0-1,5m
SIZE / WIDTH / THICKNESS / VOLUME
4'10" - 17 3/4" - 1 7/8" - 16.50L
5'0" - 17 3/4" - 2" - 17.80L
5'1" - 17 7/8" - 2" - 18.60L
5'2" - 18" - 2 1/16" - 19.30L
5'3" - 18 1/16" - 2 1/16" - 19.70L
5'4" - 18 1/8" - 2 1/8" - 20.60L
5'5" - 18 3/16" - 2 1/8" - 21.00L
5'6" - 18 1/4" - 2 3/16" - 22.00L