Rarest Bird: A fast and responsive board in conditions that are subpar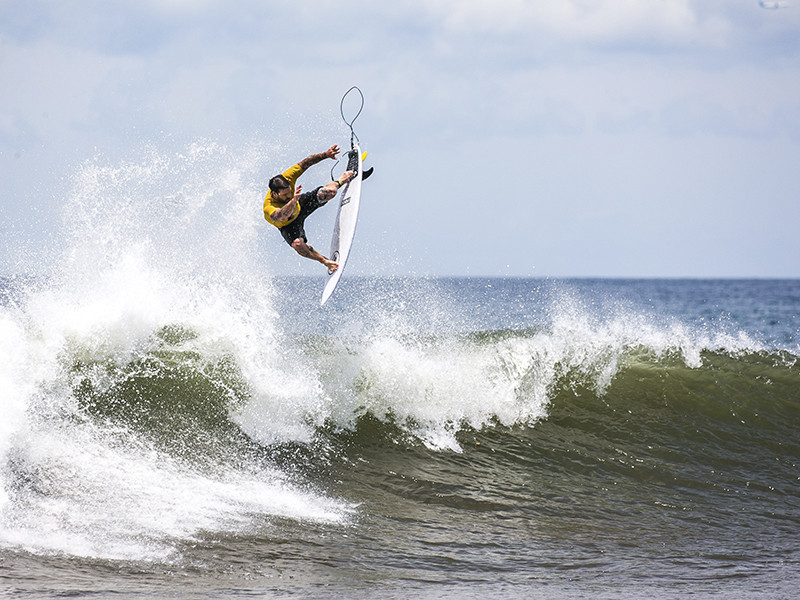 24-05-2018
Still want to make the most of small conditions? Meet the Rarest Bird, Chilli Surfboards' latest model.
RAREST BIRD | STARTING FROM 605€
This is a slightly wider & thicker version of Chilli's favourite, the Rare Bird. With a fuller outline and more volume, it allows you to enjoy weaker, smaller waves while not sacrificing performance. The single to double concave gives you a fast and responsive board in conditions that are subpar. Suitable for every level of surfer. Ride it about 3-5 inches shorter than your standard shortboard. It fits right at the start of your quiver, next to a Churro and Nevada.
Construction PU / 50-50 / Twin Tech
Fin Setup Thruster / 5 Fin
Fin System FCS II / Futures
Tail Type Round
Rail Type Medium
Concave Single concave (slight double to flat @ rear fin)
Nose Rocker Low entry
Tail Rocker Flat exit
Glassing Stock (4 oz + 4 oz deck - 4 oz bottom w/ Innegra)
Tail Carbon Progressive White
Ability Beginner to Advanced
Wave Type All types of waves
Wave Size 0-1,5m
SIZE / WIDTH / THICKNESS / VOLUME
5'4" - 19 1/2" - 2 3/16" - 24.50L
5'5" - 19 5/8" - 2 1/4" - 25.90L
5'6" - 19 3/4" - 2 5/16" - 27.20L
5'7" - 19 7/8" - 2 3/8" - 28.50L
5'8" - 20" - 2 3/8" - 29.10L
5'9" - 20 1/8" - 2 7/16" - 31L
5'10" - 20 1/4" - 2 1/2" - 32L
5'11" - 20 3/8" - 2 1/2" - 33.30L
6'0" - 20 1/2" - 2 1/2" - 34L
6'1" - 20 5/8" - 2 9/16" - 35.50L
6'2" - 20 3/4" - 2 9/16" - 36.30L
6'3" - 20 7/8'' - 2 5/8" - 37.80L
6'4" - 21 - 2 5/8" - 38.60L
6'6" - 21 1/4'' - 2 3/4" - 41.80L
6'8" - 22 - 2 3/4" - 44L
6'10" - 22 1/4" - 2 7/8" - 47.80L
7'0" - 22 1/2" - 3" - 51.50L