Xhapeland Is The New Official Producer of Simon Anderson Surfboards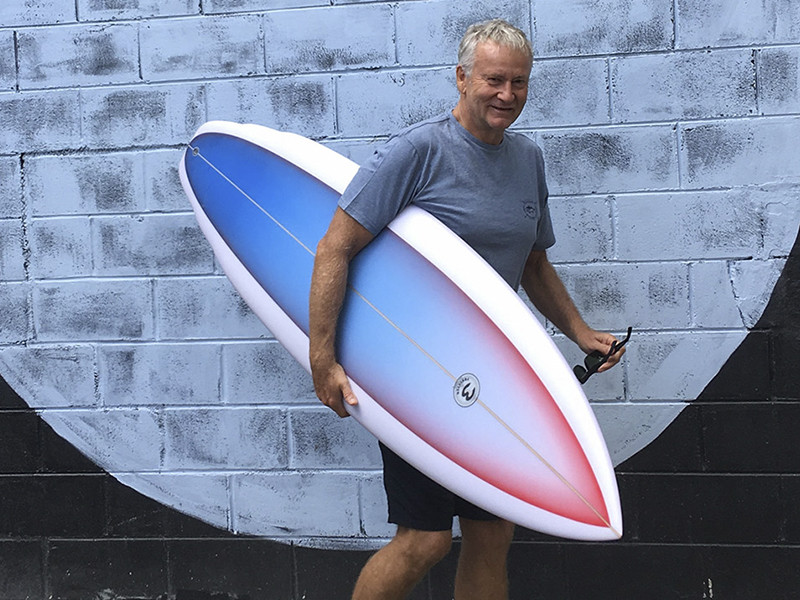 28-08-2019
We are welcoming the new season with a brand portfolio expansion. Simon Anderson, the legendary surfer/shaper who invented the three-fin surfboard design (the "thruster"), is now part of the world-renowned shapers who are trusting their European production with our team.
Starting from today, Xhapeland is taking in the production of Simon's iconic designs and its distribution to most European countries, introducing the Australian-based brand to our stellar portfolio including Rusty Surfboards (California) and JR Surfboards (Gold Coast), among others.
Simon Anderson is one of the world's elite surfboard designers, whose three-finned Thruster innovation revolutionized surfboard design in 1981.
Simon was a leading pro surfer in the late 70's and early 80's, finishing the season in the top 10 for three times and winning five World Tour events. He continues to shape surfboards for a wide and varied clientele, and is still producing contest-winning boards for the world's best surfers.
Anderson proudly designed and produced magic boards for legendary athletes such as Kelly Slater, Andy Irons, Mick Fanning, Cooper Chapman and Jay Thompson, among many others.
Place your order through your local dealer today or hit our mailbox if you have any questions - geral@xhapeland.pt.