Exclusive line of surfboards by Glenn Pang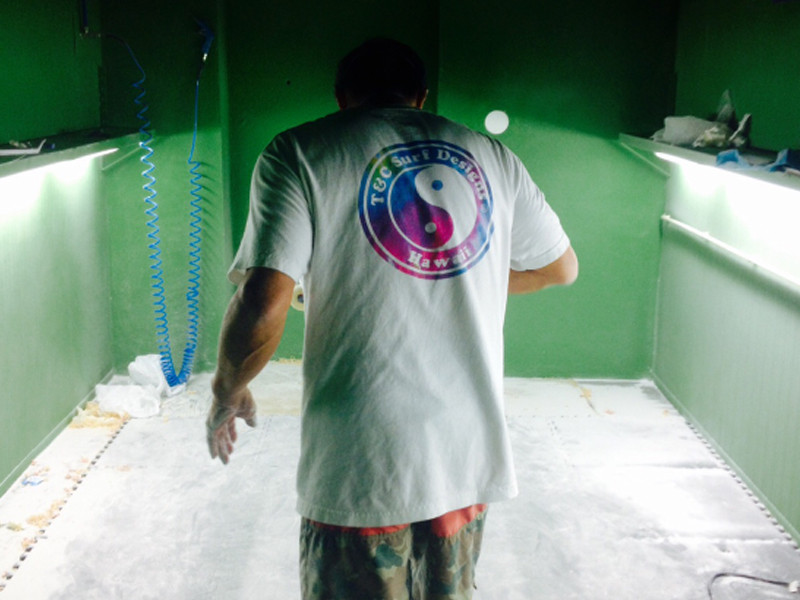 24-09-2015
Xhapeland factory has been hosting Glenn Pang for the last few weeks, providing the Hawaiian shaper with everything he needs to build a new line of guns under the label Storm Chasers. In addition, Glenn is also shaping shortboards under the label Town&Country.
"We're trying to reach a wide range of surfers. Being Hawaiian and having specialized in big wave surfboards, I'll be making a lot of guns for the Portuguese winter that can be ridden by more advanced surfers, but I'll be shaping other models as well, including high performance surfboards and boards that will fit average surfers."
The surfboards will be ready by the end of the month. Grab this unique opportunity and place your order by sending an email to marta@xhapeland.pt!