WANTED Surf School: There's a new surf school in Cascais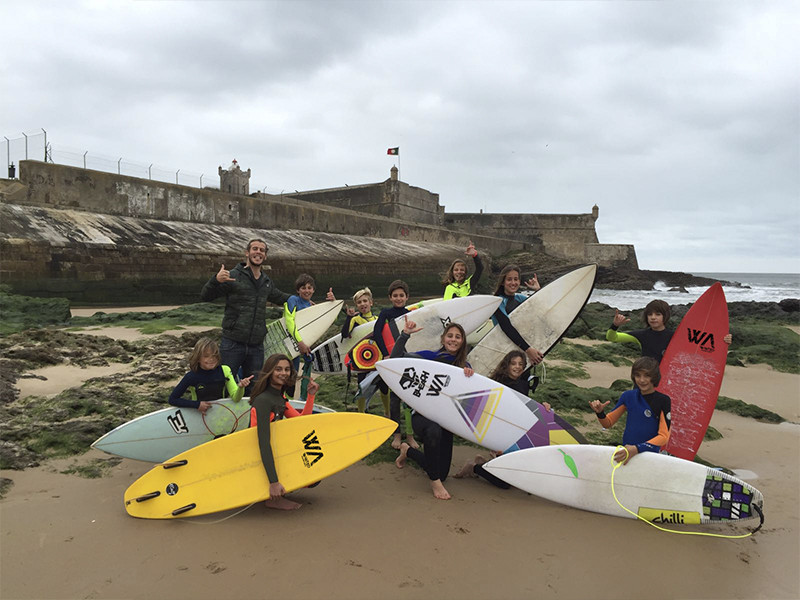 22-02-2016
Located at Carcavelos Beach (Cascais, Portugal), WANTED Surf School is opening up its doors to the public this February. The new school is based in the most eastern corner of the beach, alongside Bar do Moinho, close to Saint Julian Fort. It will also be operating from its facilities in Guincho (Praia da Cresmina).
WANTED Surf School is the result of a recent partnership between the former XCult Surf School and the new surfboards brand WANTED, which is getting officially launched this spring. With this new sponsorship, WANTED Surf School renews its image while maintaining the same sports, ecological and camaraderie values that have made it one of the most popular surf schools in Cascais.
"We are very pleased with the extent of this partnership and with the school's new image", Bernardo Ruivo, WANTED Surf School co-manager, said. "It is great for us to be associated with such an innovative surfboards brand. We take pride in the fact that Xhapeland believes in our project, helping us to grow in a sustainable way and to consolidate our place in the market".
WANTED Surf School provides surfing lessons regardless of age, gender, physical abilities or technical skills, being able to assist any surfer from beginner to competition level, as well as people with psychomotor difficulties.
Surfing baptisms, rental equipment (boards, wetsuits and leashes), surf clinics (over Christmas, Easter and summer school holidays) and team building sessions are also among the many services WANTED Surf School can provide.
Starting from 2016, the school is also being sponsored by Angelini, a leading brand on health and wellness.
Follow WANTED Surf School on Facebook. Book your lesson now!
Contacts:
914 994 659