Magic Board Center: your new selling point for Chilli and Rusty surfboards in Southern Portugal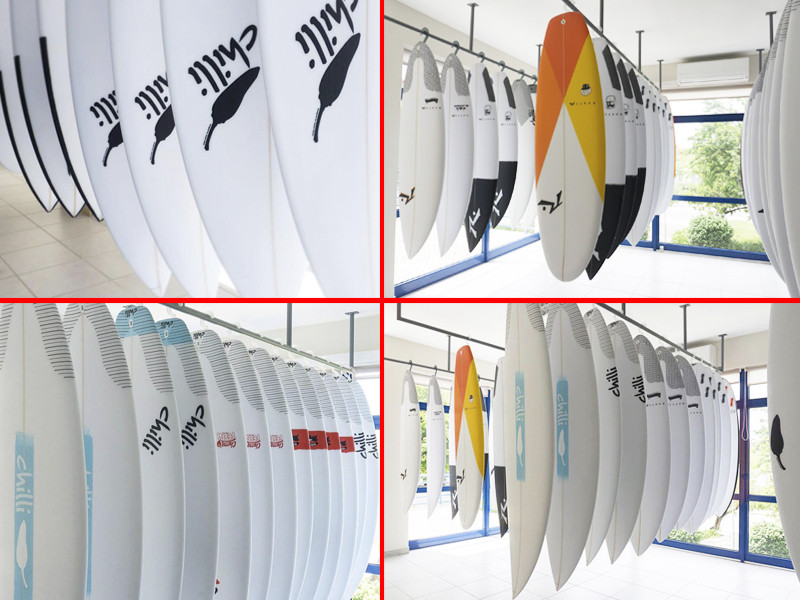 01-06-2016
Magic Board Center, a technical surfboard center located in Lagos, is the new selling point for Chilli and Rusty surfboards in Algarve, the southernmost region of continental Portugal. In business since March, the purpose behind this new project is to help surfers find their "magic board", providing over 50 different surfboards for test drive sessions all year long. Brand new boards are also for selling.
Located in Lagos, Magic Board Center offers a wide selection of various shapes and sizes from pure performance boards to ultra fun planing hulls. As part of the equipment available for test drive, rent and sale, you will find Rusty models Blackbird, Fish Quattro, Muffin Top, Sista Brotha and Smoothie in several sizes, as well as Chilli models Cherry Peppa, Oh One, Peri Peri, Rare Bird and Spawn.
Magic Board Center is managed by Belgian surfer Rik, who has been living in Portugal since 2010. For several years, Rik worked as surf coach in Spain and Portugal while collaborating with the Belgian Surfing Federation, working together with highly qualified professionals to get the Belgian junior team ready for Eurojunior competitions.
In addition, because of his study background and early jobs as a mechanical engineer, Rik understands the basics of hydrodynamics, providing him with both technical knowledge and surf coach experience to teach and guide surfers in the process of finding the right board.
For further information on Magic Board Center go to http://magicboardcenter.com/