Boards made in Xhapeland for sale in new online project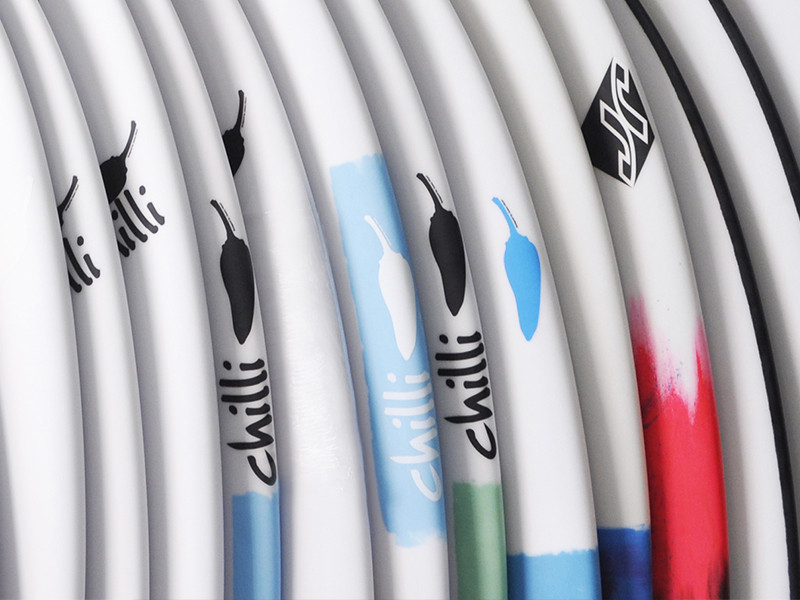 24-11-2016
Hosted at www.thebasesurf.com, The Base is your new online store for waveriding equipment in Europe.
Headquartered in Portugal, the new online project specializes in high quality and high performance boards and has a strong representation of the brands manufactured by Xhapeland, displaying a wide variety of Chilli, Rusty, JR, Town & Country and WANTED models.
With this new partnership, Xhapeland strengthens its position as one of the main surfboard suppliers in Europe, now also on the web.
In addition to over 400 boards in stock, the online store allows users to place custom orders on its Custom Board Builder, with full customization of the new boards from blank to spray. In partnership with The Base, Xhapeland will also account for the production of custom ordered Chilli, Rusty and WANTED boards.
Stand-up paddleboards, skurfboards and wake surfboards by WANTED Shapes will be availabe soon at The Base online surf store.
Browse through stock or place a custom order at www.thebasesurf.com. Deliveries in continental Portugal, as well as pick-ups at The Base outlet in Lisbon (check location), are free of charge.
Give The Base a follow @
Facebook | The Base Surf Store
Instagram | @thebase.onlinesurfstore