JR Surfboards New Models: The Donkey / The Sloth / The Zippo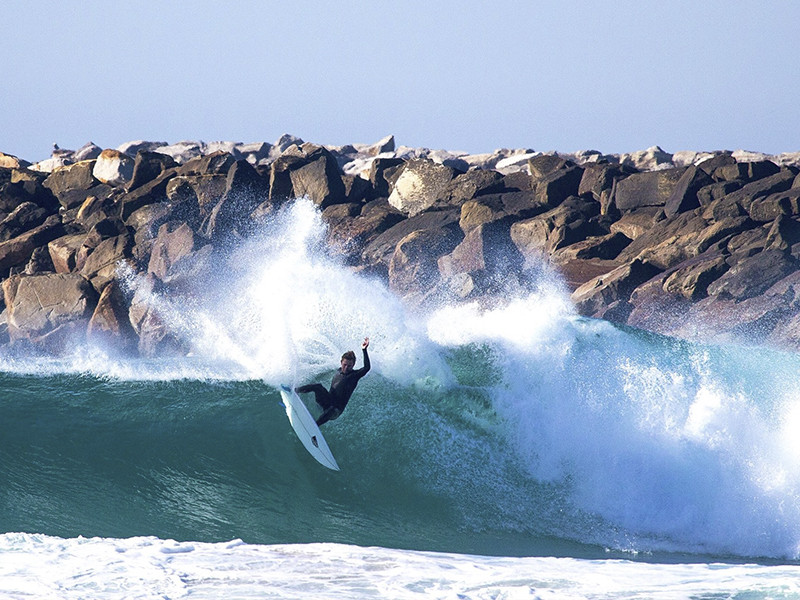 07-11-2017
Xhapeland has just expadend its JR Surfboards offer with three new designs.
Developed and tested in australian waters, the Donkey, the Sloth and the Zippo are now available in Europe, brought to you by Jason Rodd himself after two weeks of residency with us.
And we are just starting with the good news: Roddy has extended JR surfboards customisation services throughout the year, which means you can now place a custom order for a JR stick anytime and have it delivered anywhere in Europe in 2 to 3 weeks.
Complete your quiver with these new designs!
THE DONKEY | Starting from 595€
The Donkey takes its place in Dion's board rack as the perfect small wave, high-performance machine. While The Donny Model is built for hi-fi ripping in hi-fi waves, The Donkey presents itself as your go-to, high-performance board in average, day-to-day conditions. With a single concave, boxy rails and an average-to-full rocker, The Donkey is fast, precise and built for critical surfing. These characteristics, however, are combined in a plan shape that is slightly more forgiving; compressed in length, with width added in just the right places, to ensure that your high-performance goals are not encumbered by average waves. The Donkey is the board that will perform when the conditions don't allow your Donny Model the speed or power to perform; The Donkey, instead, will generate this speed and power for you! It's a great, high-performance option for the bigger surfer looking to fit more volume into a shorter rail board. As a bonus, it's a proven, small-wave, competition machine, evidenced by Donny's victory in the 2016 Australian Open of Surfing on this model. It provides all of the high-performance characteristics of your Donny model in sub-par conditions. Order your Donkey in Tri-Flex Technology and really feel the fire!
CONSTRUCTION PU/EPS
FIN SET-UP Thruster/5 Fins
FIN SYSTEM FUTURES/FCSII
TAIL TYPE Round Square
CONCAVE Single Concave
CARBON Tail Patch
WAVE SIZE 0,5m-3m
SUITABLE SKILL Beginner, Intermediate, Advanced
THE SLOTH | Starting from 595€
The Sloth is the ultimate Summer groveller! Featuring a slight single concave under the front foot into a heavy V out of the tail, a flatter deck roll with soft, boxy rails and a full, retro outline. The Sloth is a refined, modern version of the classic old-school twin-fin. Built for ripping in crummy, Summer waves, The Sloth paddles easily, has lots of flow in flat sections but is incredibly responsive off the tail. The Sloth can be ridden as a straight twin or also as a twin with a trailer option. The Sloth is compatible with standard tri-fin set-ups for anyone not feeling the twin-fin vibes.
CONSTRUCTION PU/EPS
FIN SET-UP Twin/Thruster
FIN SYSTEM FUTURES/FCSII
TAIL TYPE Deep Swallow
CONCAVE Single to double with Vee
WAVE SIZE 0,5m-1,5m
SUITABLE SKILL Intermediate, Advanced, Professional
THE ZIPPO | Starting from 595€
The Zippo has been developed specifically for construction in JR Tri-Flex Technology, although it is also available in PU. The Zippo was developed for Taj Burrow and the Surfing Life Tech Board Test. It is built for high-performance surfing: pure and simple. Based off Taj Burrow's ideal, day-to-day shortboard specs, The Zippo is performance-oriented but forgiving enough for all surfers to excel with it under their feet. The Zippo features a combination of the best, most effective characteristics from two of JR favourite high-performance shortboards (The Donny and The Grinder). The nose-entry is lowered, with a slightly pulled in tail that features an increased rocker. This results in a lively, responsive board that favours critical, rail-to-rail surfing and will allow this kind of surfing in average to excellent conditions. This increased rocker is perfectly balanced, providing extra drive and pop. A solid, single concave all the way through adds to the drive provided by The Zippo and is paired with slightly softer, boxy rails to provide the perfect blend of forgiveness and balance. The Zippo is built for critical surfing in all types of conditions, and developed with the needs of one of the world's best surfers in mind - a lively, drivey, smooth performance shortboard with pop! Built for Taj... built for you!
CONSTRUCTION PU/EPS
FIN SET-UP Thruster/5 Fins
FIN SYSTEM FUTURES/FCSII
TAIL TYPE Round Square
CONCAVE Single Concave
CARBON Tail Patch
WAVE SIZE 0,5m-2,5m
SUITABLE SKILL Intermediate, Advanced, Professional
ORDERS at sales@xhapeland.pt